Life circumstances have kept us from updating this site as often as we would like. As long as we are required to spend a large portion of our waking hours chasing money, these labors of passion get relegated to the backseat. In our ADHD-addled age, content often takes priority over quality prose. In 2021, we're hoping to increase our output while continuing to improve our quality. While sticking to our original mission of analog radio, we're going to be incorporating other features, including some music reviews, more radio-related prose and verse (including fiction, and other texts). In the meantime, we present our latest dispatch.
Now that the election has come and gone, we've been focusing less energy on AM talk radio. Your editor has logged enough hours on that medium to last a lifetime, and a good break can do wonders for one's sanity. With Donald Trump receding into a non-presidential role, the news cycle feels a bit more banal. No central figure exists that can singlehandedly command as much media attention. Neither the Covid crisis nor the economic crisis are able to inspire the chatter like Trump did. Joe Biden sure as hell isn't taking that kind of focus. Democracy Now (WBAI) has been looking at Biden's cabinet picks, which are pretty much what you would expect, corporate democrats and Blackrock types down the line. Conservative AM radio hosts will need to adapt a new line from the old saw that Biden is pushing a total socialist takeover, a canard completely removed from reality.
How bad is it?
Things are bad right now, with mainstream politicians unable to offer any solutions to the current economic malaise. As this NPR spot shows, the number of Americans relying on credit cards to make rent has increased by 70%.
If the commercials on commercial radio are any kind of indicator…
Heard advertised on WABC's Cousin Brucie show: "Newgenix," some sort of testosterone enhancement. Someone has got to realize the similarity to "eugenics," right? Or is that part of the appeal?
This past Saturday (12/5) a caller requested Cousin Brucie incorporate old commercials into his show. The legendary DJ responded, "I think we have enough commercials already!"
Heard on WBLS: a McDonald's commercial toting the fast-food chain as an ideal stop between your 2nd job and your side hustle. WBLS has also been running a Heineken spot suggesting a six pack as an ideal Christmas gift. Stations like WBLS are a far better barometer of the dire economic reality experienced by millions of people than you are likely to hear about on any NPR Marketplace segment.
David Rothenberg devoted much of his Any Saturday show on BAI to an interview with human rights lawyer Steven Donziger. The case of Donziger belies the argument that fossil fuel companies will gradually transition to a non-extractive economy out of their own rational self-interest. These companies are willing to expend unlimited resources (in this case, over a thousand lawyers and countless money) to keep themselves from being held accountable. The lawyer, brought up on racketeering charges in retaliation for suing Chevron in Ecuador, has been disbarred and under house arrest while awaiting trial. This show doesn't appear in BAI's archive, but more info on the case can be found on Donziger's website. 99.5 FM, Saturdays 8 – 10 a.m.
But enough. We already know things are bad, let's get to the good stuff.
Musical gems, "lost," gone, and way out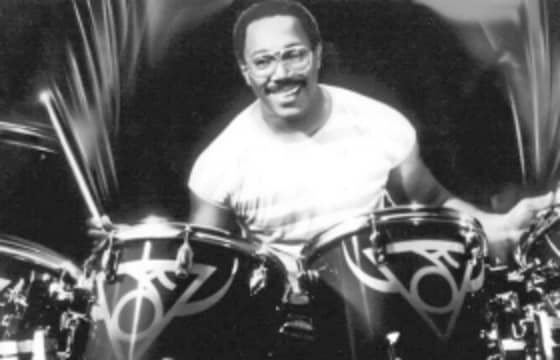 WKCR's Mitch Goldman rebroadcast (12/7) his "Deep Focus" program that had drummer Billy Cobham giving context to rare Tony Williams Lifetime bootlegs and other gems. Hearing some of the best musicians in history describe the work of their peers is one of those things that provides much sustenance during a bleak plague winter. Fortunately on WKCR, this is the standard Monday night fare. Mondays, 6 – 9 p.m.
Some great attention to lost/obscure musical recordings has surfaced on NPR and WFMU. The first, a piece by NPR's Peter Breslow focuses on Pastor Juan D. Shipp, former DJ at KWAM in Memphis. In the early 70s, Shipp began recording unknown gospel acts at a local studio and launched two record labels Some of the recordings from these imprints are finally being reissued, under the title The Last Shall be First. Shipp and music historian Michael Hurtt were able to rescue some of the original master tapes from a dilapidated shack on the verge of foreclosure. This piece has it all: Memphis radio, vital gospel-soul, a search for lost recordings and some wah-wah pedal.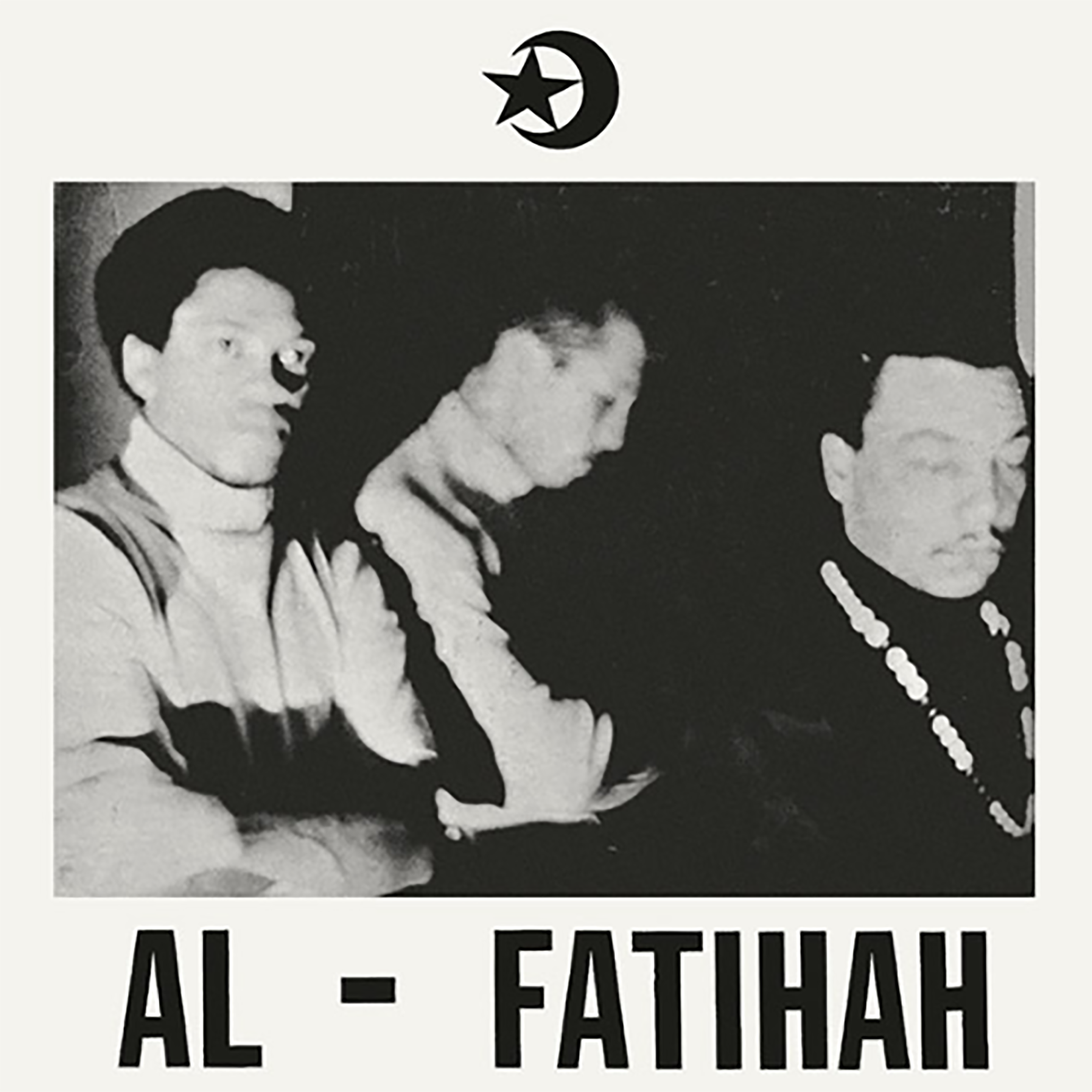 John Allen at WFMU recently ran an interview with Hasan Shahid of the Black Unity Trio, coinciding with the reissue of that group's 1968 album, Al Fatihah. This independently released album operates at a Coltrane-inspired intensity few artists achieve. You just can't fake this stuff. As Shahid explains to Allen, his drumming replicated the sounds of the times: the National Guard gunfire, the cities burning, the war. Shahid's voice and speaking style transmit the same urgent depth as the music. The Al Fatihah recording was a bit legendary, but I had never actually heard it before Allen's show. Sometimes "lost" albums don't live up to your expectations; this one really shines. Allen's interview with Shahid covers his time at Howard University, the importance of John Coltrane, the formation of SNCC, and the legal difficulties faced by the percussionist resulting from his resistance to the Vietnam War. This program is exactly the reason we keep listening to, and writing about radio. JA in the AM, WFMU, Fridays 9 a.m.-noon.
Also heard on FMU: Billy Jam featured as a guest the militant hip-hop pioneer Paris this past Saturday (12/6). Billy played tracks from across the rapper's career, going back to the Scarface Groove days. He had much to say about the challenges of toiling as an independent artist in a hyper-gentrified city (Oakland). It's good to hear Paris continually expanding his musical and lyrical styles. His militancy isn't of the touchy feely encounter-group variety. The new album title, "Safe Space Invader," isn't the work of someone worried about pissing off the easily offended. Fridays, 7 – 8 p.m.
Contrast this with Busta Rhymes, recently featured for an entire 3-hour Saturday night slot on DJ Bent Roc's show on WBLS. Busta is doing a full-court promotion for his "Extinction Level Event Pt 2" album. The music's not bad, but it sounds exactly the way you'd expect for a sequel to a 22 year-old recording. Basically, Busta Rhymes made a 1990s NY hip-hop album. Perpetually pigeonholed as a sideman, he's actually a talented rapper. The record has some moments, and its share of high-caliber guests (Rakim, M.O.P.). If nothing else, it proves that Busta isn't irrelevant. He's appeared a few times on BLS and Hot 97 to talk about the album, but it's unlikely either station will give much airtime to Busta's new songs, which don't have the same type of commercial appeal as most of the stuff they've got in heavy rotation. The youth-obsessed culture industry doesn't really have much need for aging rappers. Before the plague hit, you could occasionally catch the Sugar Hill Gang playing at a park in the Bronx or something. At some point these artists get reduced to novelty status, so much Grand Funk Railroad at the county fair. The occasional anomaly with an independent distribution network and unique social relevance who pushes new musical boundaries can avoid this fate (see Paris above).
Todd O-Phonic Todd has been doing a nice job filling in for Clay Pigeon, weekday mornings on WFMU. It's interesting hearing Todd away from his usual slot, playing to a more general audience. He seems to be enjoying himself. Steering away from excess showmanship, he keeps the delivery lean, with just enough artist info to set up the track. There's a certain command of the craft at work here that comes from really knowing one's shit and having the timing and ear to pull it off.
Brilliant forgeries, better than the real thing?
Reveal, the Center for Investigative Reporting and PRX's stellar show on WNYC recently re-aired its brilliant expose of the biggest artworld scam in recent history. This story details how an enterprising operation in Queens churned out masterful forgeries that were then sold through Manhattan galleries for over $ 80 million. Reporter Giselle Regatão masterfully grills some of the biggest art-world phonies, catching them lying about their culpability on tape. Predictably, the only person sentenced in the scheme was the person who brought the paintings to the galleries, a Queens woman who now works in a restaurant. Don't miss this trenchant takedown of the world of galleries, and art-as-a-commodity. It's hard to feel much sympathy for a banker distraught over shelling out $ 6 million for a fake De Kooning. I'd like to hear more from the artists who pumped this stuff out in Queens, that takes a real mastery of craft.
It's Christmas time, over and over and over again.
At least two NYC stations are thoroughly saturated with 24/7 Christmas tunes (mainly 106.7 in NYC and 97.5 on Long Island). I like the schmaltzy, wall-of-sound stuff with the Bing Crosby-type crooners at the helm. It gets old quickly, as they repeat the same handful of songs, over and over and over and over again.
Hail to the king?
DJ King Singh continues playing some unique tunage on WSNR (AM 620) on Saturday afternoons. This past week, he was introduced as "the world's most interesting DJ." That's a bit of a stretch, but we do keep going back to the joint Saturday broadcasts with 89.1 NTN Radio in Georgetown, Guyana. Singh spins a lot of Caribbean dance and Soca, with a good deal of Indian sounds working their way in. WSNR, 620 AM, Saturdays, 11 am – 2 p.m.
Return to Freq-Amp homepage.